The Property holds many surprises. Go explore them!
Our property and the 10,000m2 grounds have been designed into an adventure garden over several levels, and you are invited to experience and discover it.
Our individually designed viewing points offer breath-taking views of the natural, rural environment with its impressive "Cumbre Vieja" and "Bejenado" mountain range and the sea.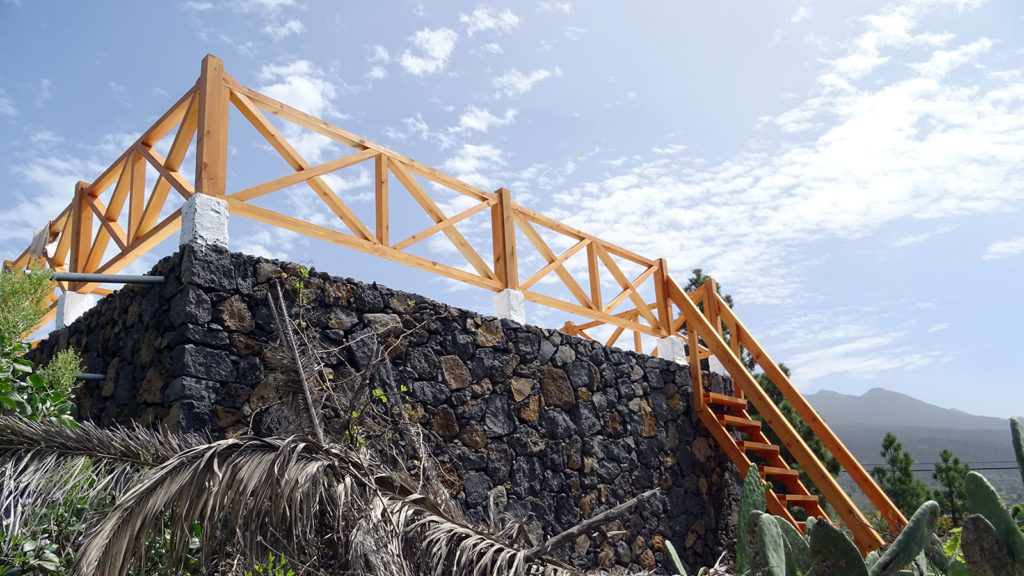 Terraces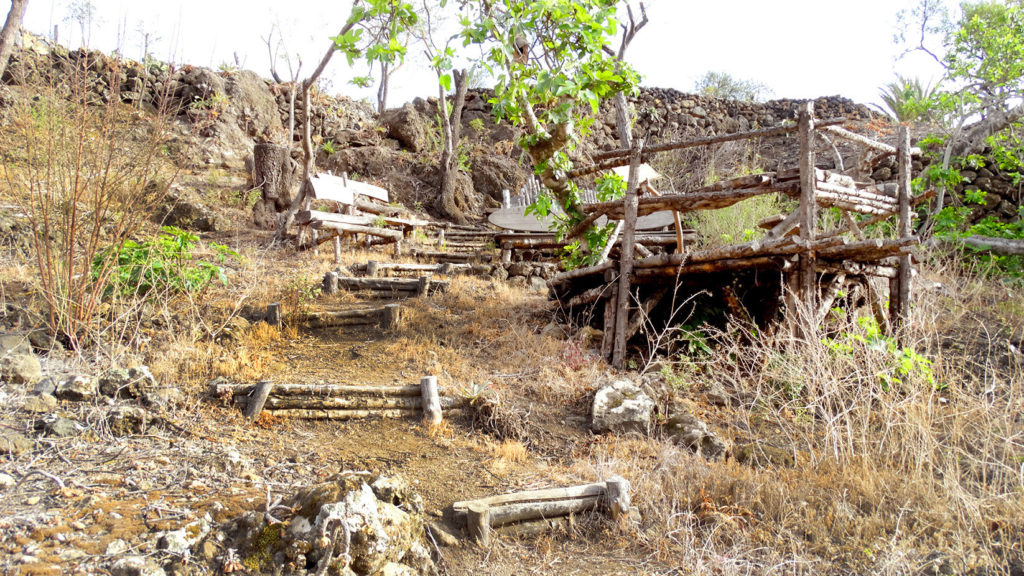 There are various sun terraces, shaded areas underneath large, old trees, as well as private and secluded sanctuaries, so that everyone can enjoy, relax and holiday as they like.
Artistic Designs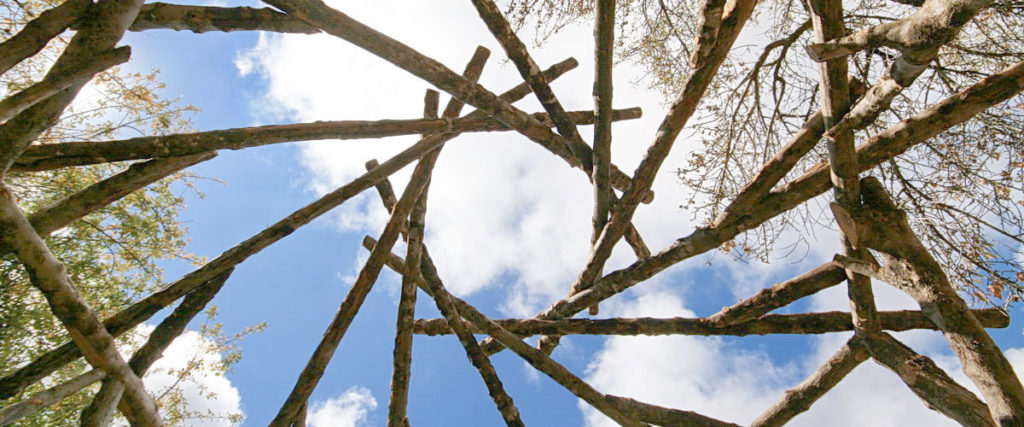 We place great importance on individual designs and their realization. So far, we have accommodated various structures, sculptures and artistic details. Our guests are welcome to enjoy them and/ or to contribute towards the overall project.
Individual Designs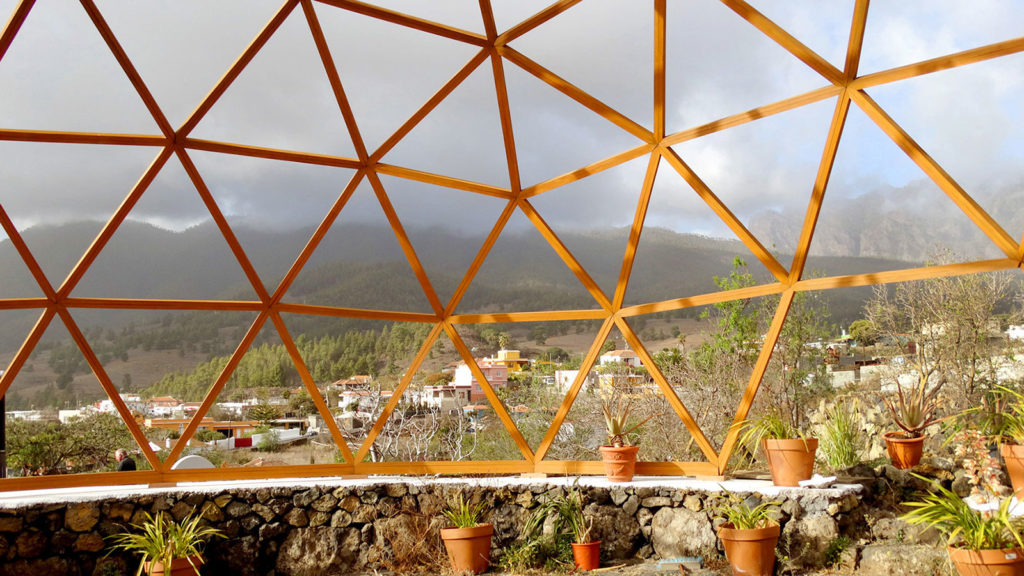 The dome.
For little Adventurers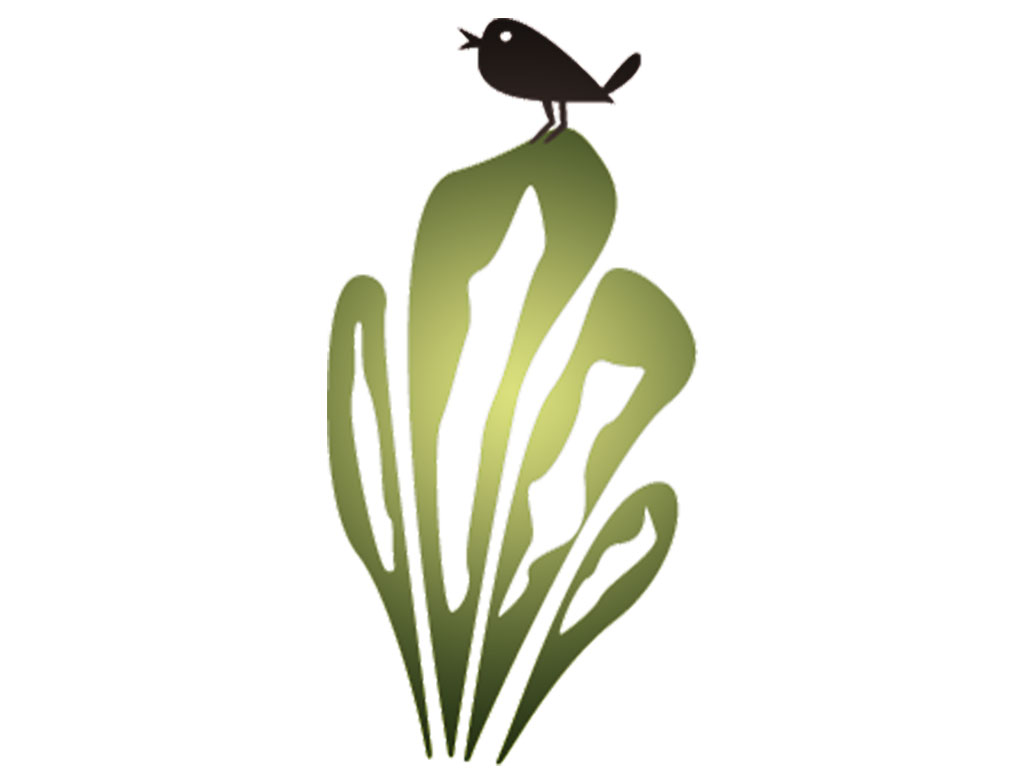 For our small guests, there are plenty of adventures to discover on the property. The natural landscape offers excellent surroundings in order to climb trees, discover nature and get to know plants and animals etc.