Observing
Observers watch planets, stars and comets in the evening. We bring together all the tips and resources you'll need to see the glories that light up the heavens. Our Sky guides you to the best celestial sights and provides a Observers tour.
Our evening programs consist of looking through the provided telescope Celestron to see the Moon, the planets, nebulae, star clusters, constellations and galaxies.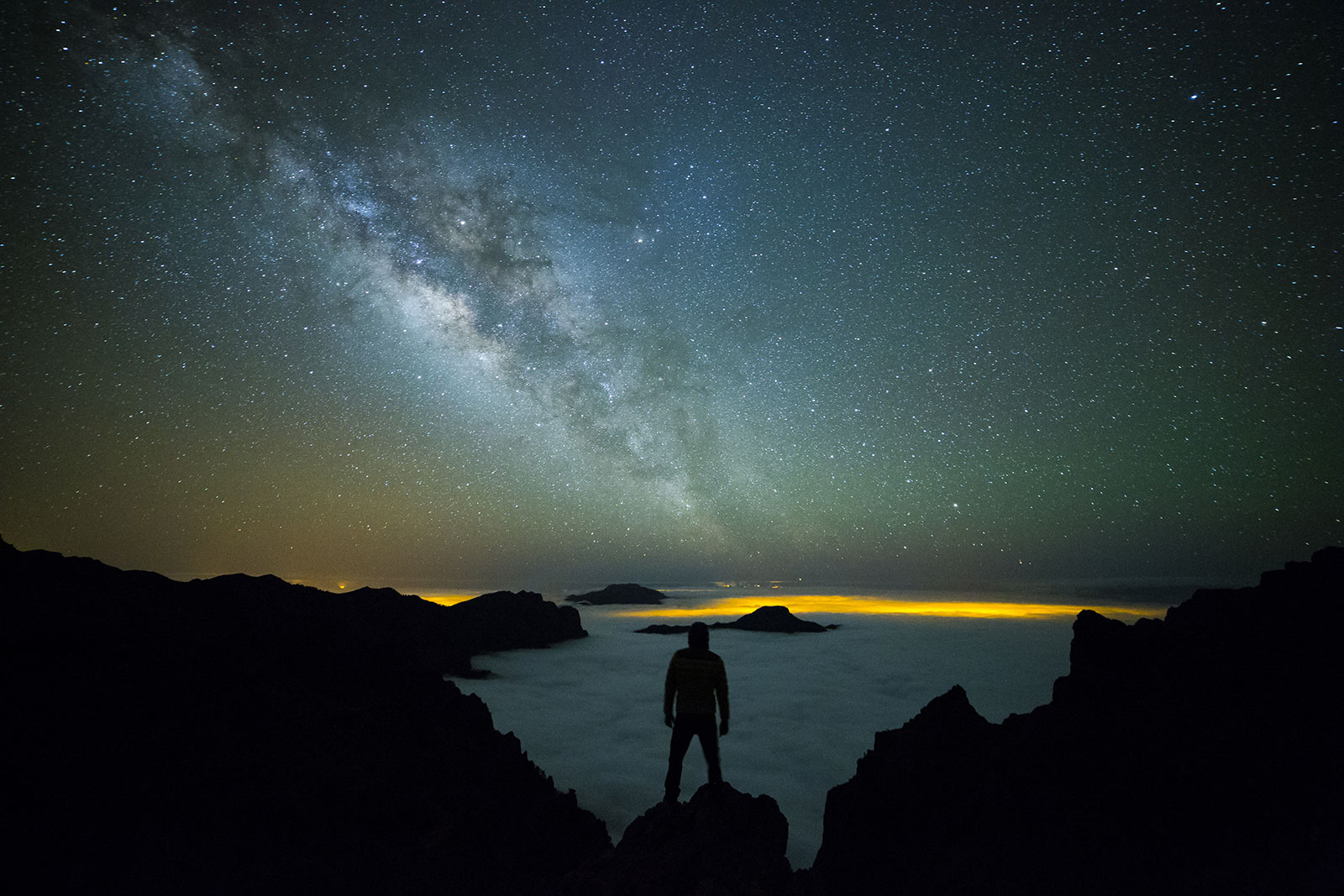 Milky way in La Palma.
The Guided Tours and Telescope Sessions can be requested all year.